Featured Listings
Price:

$2,400.00

MLS #:

170473470

Contact #:

(860) 841-6123
| | |
| --- | --- |
| Office: | (860) 841-6123 |
| Email: | Contact |
RANKED #1 IN SALES VOLUME IN 2018 and 2019 IN THE TOWN OF WESTBROOK
You can catch Jackie on HGTV's Beach Hunters Season 7 Episode 1 where you'll see two of the featured homes she recently sold!
Jackie Lyman joined the Lyman Residential sales team as a Realtor after receiving her real estate license in 2014. She is extremely knowledgeable about the Connecticut shoreline and has been involved in real estate for the last 25 years with her husband, who founded the business. Jackie is on the Westbrook Zoning Commission.
Jackie is passionate about decorating. Her talents can help sellers make their home look its best as they ready it to go on the market, and give buyers a vision of all the potential a property might hold to meet their specific needs.
For the last ten years, Jackie has made Westbrook home where she and Ron have been raising their three sons. Prior to moving to Westbrook, Jackie was an elementary school teacher for 15 years in Enfield, Connecticut, where she taught first, fourth, and fifth grade. Jackie is a member of the Westbrook Board of Education which she enjoys immensely. She and Ron are actively involved in many Shoreline communities.
SCROLL DOWN TO SEE SOME OF JACKIE'S DEALS
TESTIMONIALS
I highly recommend Jackie Lyman and Lyman Residential Real Estate for anyone
interested in selling their home. Jackie's professionalism and knowledge of the
Connecticut shoreline is superior and unmatched.
Prior to listing my home, Jackie did a comprehensive market analysis, and I trusted her
assessments when deciding on an asking price. The well scripted listing and online
images perfectly depicted the beauty of shoreline living. Jackie also had great suggestions
on preparing the home for showings, arriving well before the potential buyers, and making
sure every last detail was taken care of. Jackie made herself available to personally be at
every showing, never leaving a lockbox for strangers to walk through. When questions
arose from either the potential buyer or their agent, she responded promptly and
accurately.
Thanks to Jackie we received an offer in less than two weeks, at a time when homes in
this price range were not selling quickly. She even had a backup buyer in case the first
offer fell through!
Jackie's connections and likeability in the real estate market also led to our home being
featured on the HGTV show Beach Hunters, where she was cast as the real estate agent.
If you are looking for a dedicated, effective, and hard-working real estate agent to sell your
home, then Jackie Lyman is the one.
-Lori & Mark
Summer 2020
Thank you so much to Jackie Lyman. We started looking for a beach house last summer and drove by one we were interested in Old Saybrook and saw a "For Sale" sign out front. We called the number and the listing agent, Jackie, answered. We told her we were in the area looking at homes and she stated that she could meet us there in an hour. I wasn't expecting such a quick turnaround and honestly wasn't even ready to walk through a showing but my family and I were excited. Jackie showed up as promised and the home was amazing but unfortunately we weren't lucky enough to get this particular home. We were lucky enough to have met Jackie though. Over the course of the next couple of months she sat down with us as we went over our particular wants and needs for a second home. Jackie was beyond flexible when it cam to showings over the beginning part of the summer. The real estate market was hot but Jackie stayed on top of it to get us into showings as soon as possible. She focused on exactly what we were looking for and she was always accessible for us. She was relentless and would not give up until we found the home of our dreams. Believe me Jackie made it happen!!! Even after we signed an initial contract Jackie was there for every inspection, appraisal, addendums to contracts and bumps in the road. She really made us feel like family. She was literally there even on the last day right before we signed the closing paperwork. Her guidance and experience was amazing. She never made us feel like we were bothering her no matter what time of day or night or day of the week.
Jackie is a true professional in every fashion. I would never hesitate to recommend her to any of my friends or family. I will never use another agent as long as Jackie is selling homes. Truly the best home buying experience we have ever had. Thanks again Jackie for everything that you did for us.
-Antonio, Nicole, Valentina and Julien Carusone
Dear Jackie,
Al and I cannot thank you enough for helping us find our dream beach house. From the minute we contacted you we knew we were in good hands. We felt an instant connection.
You had so much expertise and knowledge. We had our doubts that ourperfect place even existed but you assured us that it did and you wouldhelp us find it. As promised, you found us exactly what we were looking for.I had explained to you early on in the house hunting experience that Alwasn't one to move quickly on things and I was concerned that even when we found what we wanted he would need time to digest it. I was concerned that in that time we could lose it. Well, you worked your MAGIC and helped him feel comfortable and excited about putting in an offer but not pressured.
What meant the most to us, Jackie was when you called to let us know the offer had been accepted. You made the experience so special by taking the time to FaceTime with both of us. With tears in your eyes and much emotion you told us that our dream had come true and how happy you were for us. It was a phone call that we will never forget. We knew then what an amazing person you were and that it was not just a job for you but a passion to help people fulfill their dreams.
You were always so caring, happy and fun to work with. We are beyond thrilled with our beach house and we really owe it all to you. Thank you from the bottom of our hearts. You are a true friend for life.
-Donna and Al Woszczyna
"You were always professional in having everyone's best interests at heart."
December 4, 2018
Dear Jackie:
Joe and I want to express to you how pleased and satisfied we are with the level of service, expertise, dedication and effort you provided as we purchased one home in Westbrook and then in a short seven months later you negotiated selling that home as we purchased the one next door. You were always professional in having everyone's best interests at heart and ensured that both buyer and seller were always treated with respect and fairness. We were pleased at how quickly the sale proceeded from the initial offer to the closing without any stress. We attribute that to your diligence in guiding the process through from beginning to end.
When we decided to sell the home we initially purchased you delivered a cash buyer in a matter of a week and worked to secure the best possible sale price. We attribute that to the listing you created and the manner in which showcased our home with your skill at attractively arranging it and the use of professional photographs. We trusted your judgment from the beginning and it certainly was to our benefit.
For all the reasons stated above and for so much more, our experience with you has been incredible. You value each and every prospective buyer and seller and give more than 100% of your time to provide the best possible service EVER! This is exactly what sets you apart from the rest. Words cannot express the gratitude that Joe and I have for all that you accomplished on our behalf. THANK YOU from the bottom of our hearts.
Joe Reardon
Cherie Celmer
"You produced a cash buyer in just four days."
Dear Jackie,
Peg and I have owned seven homes in Connecticut and South Carolina. Never before have we experienced the kind of service you provided in finding a buyer for our home at 2 Stone Hedge Road, Westbrook.
We began by together developing the pricing, features, advantages and benefits of our home. Once completed, you went to work producing a most appealing listing which included numerous professionally taken photos. You prepared for showings by attractively staging the home.
Proving the value of these efforts, you produced a cash buyer in just four days, sparing us the potential expense of months of HOA fees, taxes and utilities. The process of preparing the documents that led to closing went smoothly due to your competent and efficient handling of the details. Your management made the entire transaction easy and convenient.
We are extremely impressed, and equally grateful for all you've done. We would be pleased to recommend you to any potential clients considering enlisting your services.
—Peggy and Pete Schaumburg


"Our house sold in less than 1 week with multiple offers."
Dear Jackie:
We recently sold and purchased a new home and couldn't be happier with our experience with the Lyman team. They were with us every step, to make this experience as stressless as possible.
They negotiated both selling our home and buying a new one, making sure we got the best price possible. They are a wonderful company who truly value their clients and represent you as if they were buying their own home. Our house sold in less than 1 week with multiple offers.
We would highly recommend Lyman Real Estate to all of our friends. We got our dream home and couldn't be happier.
—The Hartmans
"Great teamwork provided a wonderful home-buying experience."
Geri Jacobson and Jackie Lyman of Lyman Real Estate, helped to make our dreams a reality! We were looking for a shoreline home that would be perfect for our growing family (two grandkids in two years!). The process of buying a home can be daunting, even for seasoned homebuyers, and Jackie and Geri helped facilitate the process with grace, knowledge and assuredness. They were the ultimate professionals, with great knowledge of the Connecticut shoreline.
Jackie and Geri handled each of our questions with care and concern, researching options and presenting us with immediate and straightforward answers. In addition, as we were new to the Connecticut shore, they were able to refer us to reliable and skilled local vendors for services, giving us time to spend with our family, rather than researching contractors. We felt fortunate to have worked with relators who have deep roots in the area, and great skill and knowledge.
—Dr. James and Lucy Brakoniecki (4 Avenue C, Westbrook)
UNDER CONTRACT BY JACKIE LYMAN:
18 Beach Road East, Old Saybrook
Listing/Selling Agent
Under Contract in 2 days!
* * * *
SOLD BY JACKIE LYMAN:
640 Marina Way Landing, Westbrook
Listing Agent - $430,000
SOLD! Under Contract in 1 day!
* * * *
430 Marina Way Landing, Westbrook
Listing Agent - $386,000
SOLD! Under Contract in 2 weeks!
* * * *
181 Old Mail Trail, Westbrook
Listing/Selling Agent
SOLD! $953,000
* * * *
111 Old Mail Trail, Westbrook
Listing Agent
SOLD! $850,000
* * * *
299 Seaside Avenue, Westbrook
Listing Agent
SOLD! - $438,000
* * * *
9 South View Circle, Old Saybrook
Buyer's Agent
SOLD! - $412,500
* * * *
63 Chapman Avenue, Westbrook
Buyer's Agent
SOLD! - $1,100,000
* * * *
134 Chalker Beach Road, Old Saybrook
Listing/Selling Agent - $625,000
SOLD! Under Contract in 2 days!
* * * *
132 River Road, Essex
Buyer's Agent - $1,125,000
SOLD! Under Contract in 3 days!
* * * *
187 Old Mail Trail, Westbrook
Listing Agent - $1,585,000
SOLD! Under Contract in 19 days!
* * * *
57 Mohican Road, Westbrook
Buyer's Agent
SOLD! - $670,000
* * * *
2 Liberty Street, Old Lyme
Buyer's Agent
SOLD! - $360,000
* * * *
9 Groveway, Clinton
Buyer's Agent
SOLD! - $965,000
* * * *
5 Lewis Ave, Westbrook
Listing Agent
$265,000
* * * *
137 Old Mail Trail, Westbrook
Listing Agent
$1,175,000
* * * *
240 Salt Island Rd., Westbrook
Buyer's Agent
$1,635,000
* * * *
1629 Boston Post Rd., Westbrook
Listing Agent
$1,025,000
* * * *
227 Seaside Ave., Westbrook
Buyer's Agent
$485,000
* * * *
80 Wesley Ave., Westbrook
Buyer's Agent
$857,000
* * * *
28 Avenue C, Westbrook
Listing Agent
$1,000,000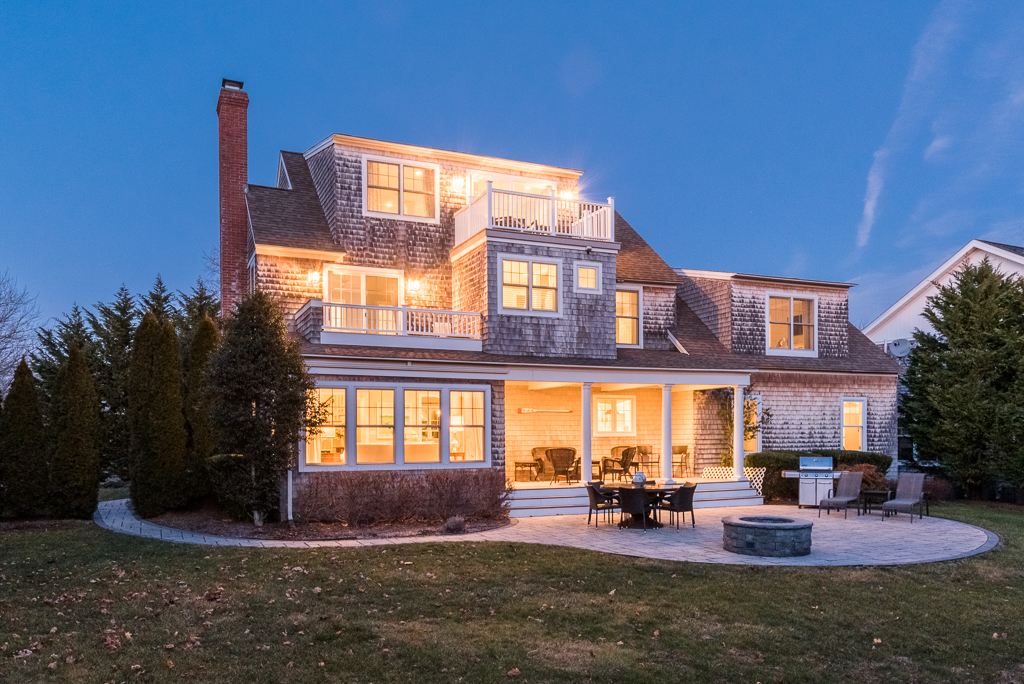 * * * *


41 Mohican Rd. East, Westbrook
Listing Agent
$975,000




* * * *


218 Old Kelsey Point Rd., Westbrook
Buyer's Agent
$837,000
* * * *
1 Brittney Ave., Westbrook (duplex home)
Listing Agent
$318,000
* * * *
135 Old Mail Trail, Westbrook (cottage)
Listing Agent
$650,000
* * * *
68 Bellstone Ave., Westbrook
Buyer's Agent
$835,000
* * * *
640 Marina Way Landing, Westbrook (condo)
Buyer's Agent
$386,000
* * * *
4 Avenue C, Westbrook, CT
Listing agent
(Fellow Lyman agent, Geri Jacobson, was Buyer's agent)
$925,000
* * * *
31 Seascape Dr., Westbrook
Buyer's Agent
$525,000
* * * *
430 Marina Way Landing, Westbrook (condo)
Buyer's Agent
$348,900
* * * *
83 Laurel Ridge Trail, Killingworth
Listing Agent
Sold for over asking price in 4 days
* * * *
19 Lilac St., Westbrook
Buyer's Agent
$1,200,000
* * * *
2 Stone Hedge Rd, Westbrook
Listing Agent, sold in 4 days
* * * *
544 Seaside Ave, Westbrook (seasonal cottage)
Listing Agent
$430,000